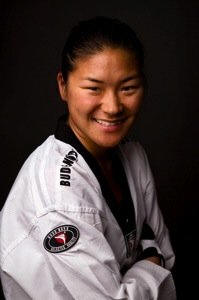 Nina Solheim was born on August 4, 1979 in South Korea. She is a well known athlete in Norway and practices Tae Kwon Do. When Nina was seven months old, Nina and her twin sister, Mona (who also does Tae Kwon Do), was adopted by Norwegian parents and grew up in Names. Now, she lives in Oslo.
When Nina was nine, she started Tae Kwon Do. When she was 16, she joined the Norway National Team. She has tried to go to three Olympics; Sidney 2000, but did not qualify; Athens 2004 where she made it to the quarter finals but lost against Wei Lou of China when she injured her knee and now she qualified for the 2008 Olympic Team in Beijing.
Nina has won many tournaments in Tae Kwon Do, including a bronze medal in the World Championships in Korea in 2001.
Now heading to the Olympics, Nina trains daily at the Olympic Center in Oslo, Norway. With her training, she has been able to travel all over the world. Some countries she's been to are: Spain, Croatia, Holland, Sweden, Denmark, Korea, and China. The first time she competed outside of Europe, Nina was 16 years of age!
photo by: Stine Østby
Nina did well on the junior level and always dreamt about the Olympics. Tae Kwon Do became an official event at the 2000 Olympics in Sydney. Then she really began to daydream about joining the Olympic team!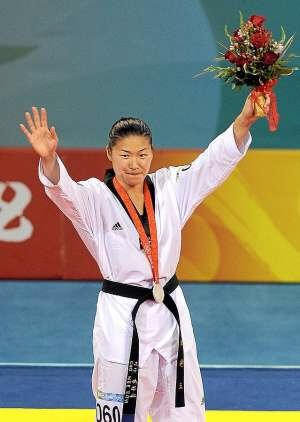 When I asked Nina what she likes best about Tae Kwon Do, she answered: "It's all about the adrenalin, the challenge I get into the field and do my very best to fulfill my tasks." She feels through all her years of training and receiving several injuries has made her stronger, both as a person, and as a Tae Kwon Do person. She thinks a good mental challenge is to face a good competitor and try her very best, and win over great nations line China, Spain & Korea. The feeling to succeed after a tough period is great. She says she will miss the adrenalin when her career is over.
The advice she has; "I know that everyone can reach their goal if you train hard, be motivated and have fun!
"Nina's results at the 2008 Olympics in Beijing, China: Silver Medal!!!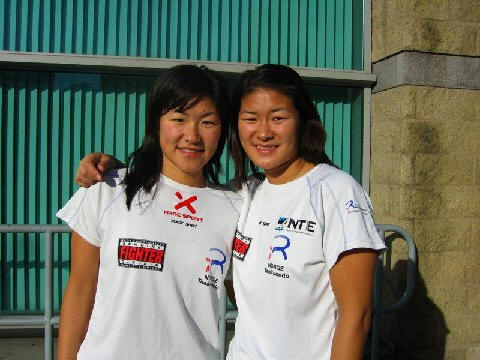 Mona (Nina's twin sister) and Nina photo by ATP
I am very glad I found out about Nina, and now consider her one of my friends (through our emails) and inspirational. Now I have set a goal for myself, to compete in the 2016 Olympics (the first one that I will be both age and belt qualified) in Tae Kwon Do! Hopefully, Nina can be there too!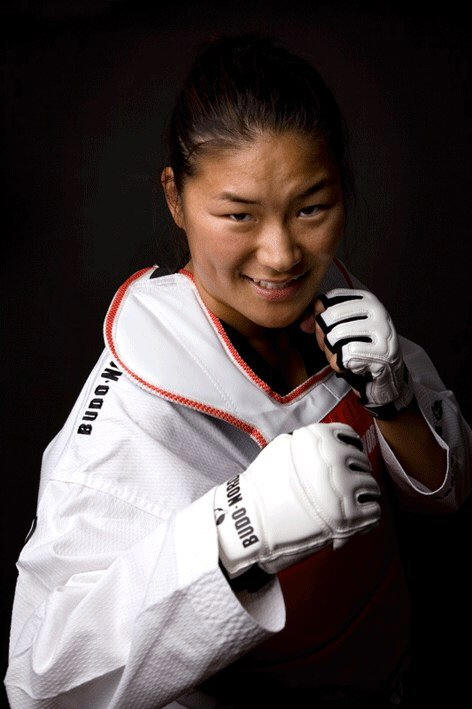 all photos used with permission from www.ninasolheim.no
photo by: Stine Østby